the art and science of arboriculture
Takoma Tree Experts, LLC.
Takoma Tree Experts LLC, offers professional and high quality arboriculture at reasonable prices. We've been in business for 33 years and have a solid reputation throughout the Washington DC metro area, and retain many of our original customers. We have all applicable licenses and certifications, as well as workmen's compensation and liability insurance-all at well above the minimum requirements.
Our business philosophy and mission statement is simple: treat the customer right, do the work as promised, be reliable and consistent and adhere to all professional industry standards, guidelines and ethics. After all, according to some business expert's it's 8 times more costly and expensive in terms of advertising dollar, and other associated costs to find a new customer than it is to keep and retain an existing one.
Current and ongoing tree service contractor for Montgomery County Public Schools for the last 12 years.
With that in mind we make sure all of our customers are completely satisfied so that they return to us for all their tree care needs time after time. It's a win-win situation: you, the customer don't need to shop every time you need a tree service- or if you want to refer one to a friend or neighbor with total confidence; and we in turn keep expanding our customer base and retain our most valuable asset, our customers.
It's also why we strive to maintain a Better Business Bureau A+ rating; it can be difficult to pick the right contractor-in any trade, not just the tree business, and knowing more about your contractors reputation and track record, not less can help when comparing companies and bids.
Surf through our website, and contact us either through the customer information form, which sends an e-mail directly to an estimator, or call us-you're assured of a quick, courteous response. We provide free written estimates, 24 hour emergency service, and professional, advice and service.
COVID Safety Measures
In response to the COVID-19 Pandemic, we, will comply with all CDC and governmental mandates and recommendations, including but not limited to maintaining appropriate distances of 6'+ from customers.
Estimates and jobs will follow roughly the same protocol: Estimators, salesmen, crew foremen will not knock on doors or approach customers. Most estimates and jobs can be performed without the customer on site, however as many people are home now, any special instructions, comments or questions can be given by phone, text, or verbally from the comfort of your home and without needing to approach. If any gates need to be unlocked, any pets brought in, or cars moved, we ask that you do so well in advance of our arrival.
We are monitoring government, CDC and WHO announcements as well as those of The TCIA and ISA trade associations both of which are actively involved in providing critical updates to the tree industry.
As of this writing the government has determined that tree services are an essential business and has no plans to close them. Unless that changes, we will remain open and will be available to provide estimates and services to you. We are available 24/7 for emergency response.
Please e-mail us with any questions regarding our protocol during these difficult times. Stay safe!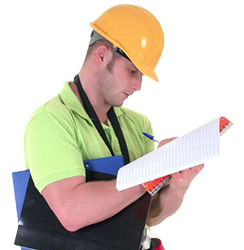 Contact us now for a free estimate.