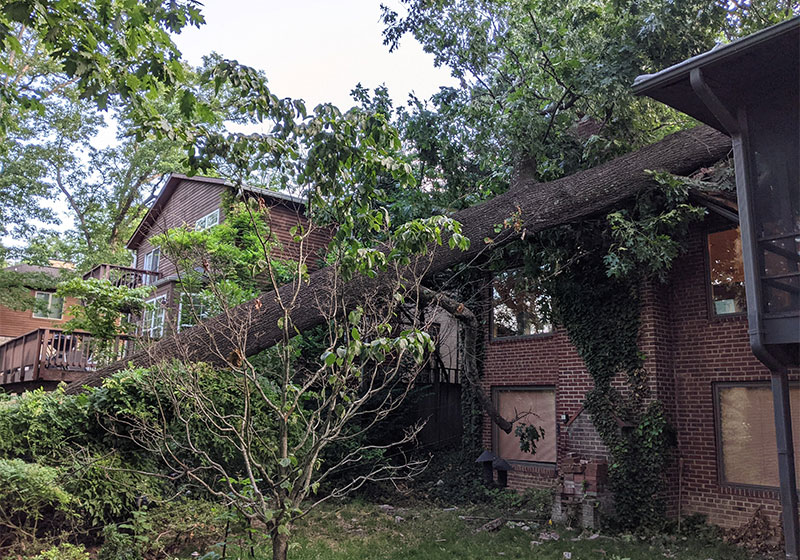 STORM DAMAGE TREE SERVICES - EMERGENCY WORK - MD, DC
We offer 24-hour emergency service if a tree or large limb fails and falls on your house, fence or property. We work with all insurance companies and can help you process your claim, and guide you through some of the confusing conditions insurers set forth in their policies.
If a tree is especially large, inaccessible or hazardous, we sometimes use a crane to insure a smooth and safe removal from your valuable property.
In most emergency situations, we are easy to reach-no voice mail, recordings, or "out fishing" messages. Our 24-hour, 365-day a year live answering service will answer promptly when you call and notify us immediately of an emergency situation. Usually we can return a call within 1/2 hour, many times within minutes.
If your situation requires immediate attention, we can usually have a crew out to your site within 2-3 hours to stabilize the condition.
If an emergency does arise call our answering service and leave not just your number, but an address- please do not use the customer service form for emergencies.
PLEASE DO NOT USE THE CUSTOMER CONTACT FORM FOR EMERGENCIES. CALL US IMMEDIATELY AT 301-681-5800 or 202-387-8733; IF CALLING AFTER BUSINESS HOURS, LEAVE AN ADDRESS AS WELL AS A PHONE NUMBER.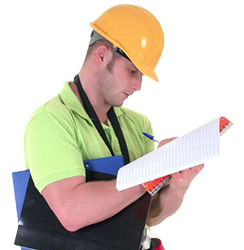 Contact us now for a free estimate.