We're not just trees! Takoma Tree Experts LLC provides landscaping services to beautify and enhance your yard. From "jungle clearing" to rid your property of years of overgrown brush, bamboo, unwanted, invasive plants, vine removal and more, to edging and preparing and cleaning out plant beds and mulching them to a general, annual yard cleanup, Takoma Tree Experts can do it all.
We can even clean and flush your gutters, making sure the downspouts are clear and flowing-important, because if they are clogged, water will back up and run out of the tops of the gutters and down along your foundation, which could cause foundation damage. We recommend gutter cleaning at least twice a year-in the fall after leaves drop and again in the spring.
Why not combine tree work with landscaping and gutter cleaning? Ask us about discounts for adding different services!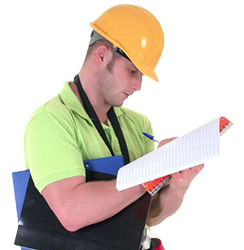 Contact us now for a free estimate.