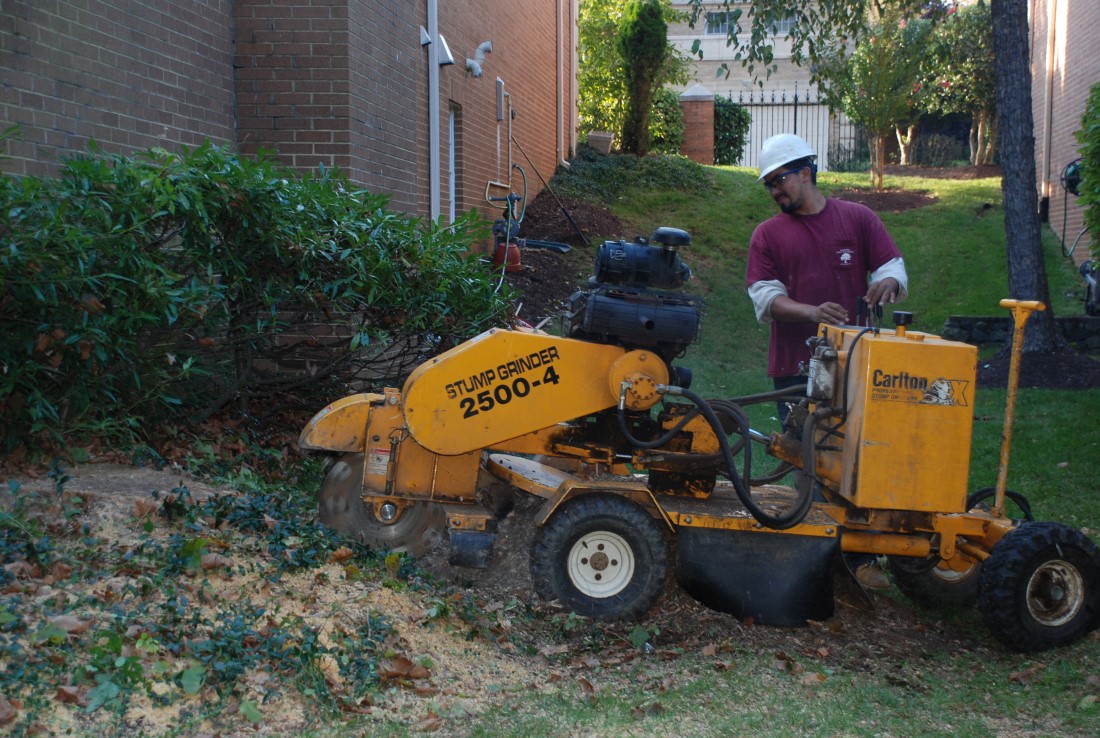 TREE STUMP REMOVAL SERVICES, MD, DC
Takoma Tree Experts, LLC. can remove any size stump and major surface roots from your yard.  Our powerful stump grinders can go through a standard 38″ opening-to allow access to difficult back or side yard stumps.  We usually grind down to a depth of 12-14 inches-more than enough to install topsoil and seed. We can grind lower, as needed if you are planting a good size tree.  Regardless if you want that unsightly stump gone, call us!
Normally, we leave the resulting stump grindings mulch-which mixes with topsoil, in the grinding process, backfilled and mounded in the resulting stump hole-however, for an extra charge, we can haul it and deliver and install soil and seed or even a new tree or bushes if you wish.
Estimates for stump grinding can sometimes be given over the phone, and are usually  fairly accurate-just measure the diameter of the stump at its widest point, call us and we'll ask some quick questions-such as access, location in the yard (rear, side, front), age of the stump (to try and determine decay) and type of tree (if known). Phone estimates are non-binding, but if you are considering stump removal, it's a place to start.
Of course, our estimator will be glad to come to your home to look at the stump and give you a FREE written estimate-we'll generally drive by when we are in your area, without scheduling-no need for you to be there- and leave the bid in your door. Simply fill out the customer contact form or call us at 301-681-5800 or 202-387-8733
Remember Takoma Tree Experts, LLC. when you want that old unsightly stump gone!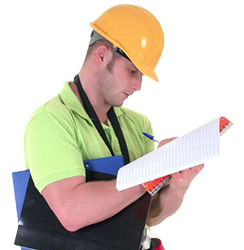 Contact us now for a free estimate.