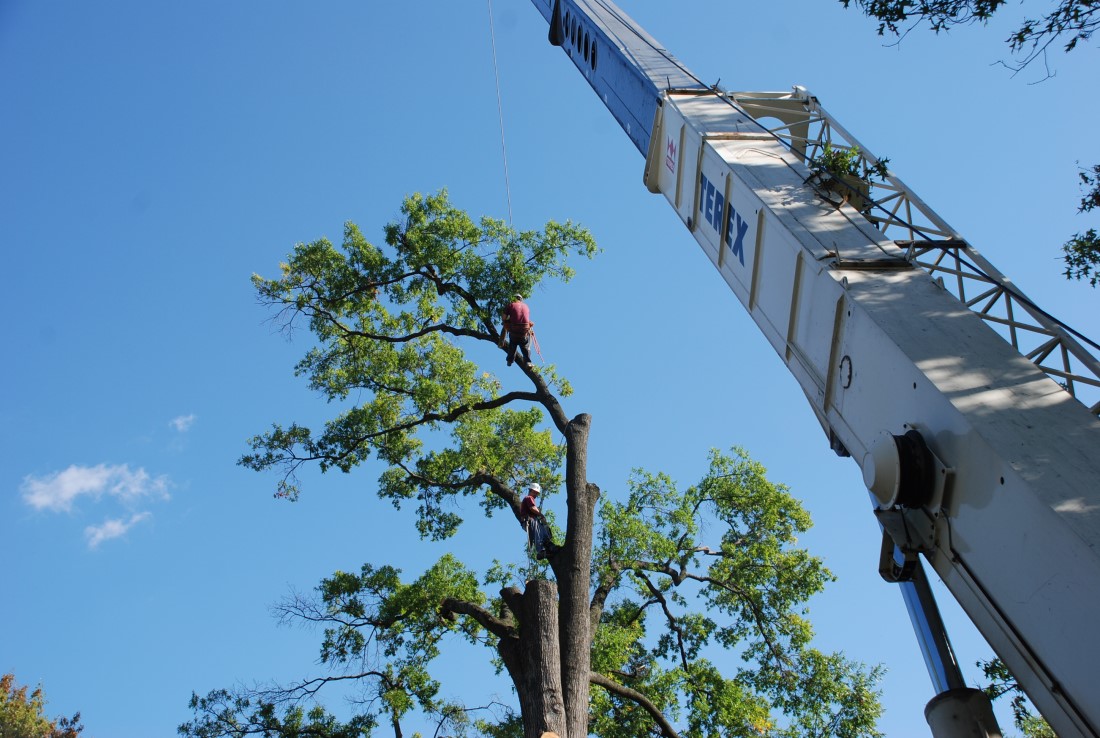 CRANE JOBS (TREE SERVICES WITH CRANE) MD, DC, VA
Takoma Tree Experts, LLC. will use a crane on occasion to remove very large, unstable or fallen trees.  Under normal conditions our climbers can rig ropes throughout a tree to lower limbs safely. When a tree has been severely damaged by wind or other processes, or is fallen, leaning or precariously perched on a roof, or is just very large, and normal tree removal procedures won't work, are time consuming or are risky, a crane is called in.
Cranes vary in size and capacity, from small 12 ton truck mounted rigs with 60 feet of boom, to 200 ton monster rigs, with 160 feet of reach and enough lift capacity to remove the largest of trees. We have our own medium duty crane to ensure flexibility and rapid response to your site in an emergency and we also work with an established network of vendors who can provide larger units when necessary-and on short notice should the job be urgent.
Call Takoma Tree Experts, LLC., for large, hazardous, or fallen trees-we are the crane professionals, with experience in all aspects of rigging and crane work.  For your convenience, we can work directly with your insurance company, should you have a claim.
If you have an emergency, follow the contact protocol as described under emergency service-call our 24-hour, 365 day a year answering service at 301-681-5800 or 202-387-8733 and leave not just your number, but an address.  You are guaranteed a quick response by the professionals at Takoma Tree Experts LLC.
PLEASE DO NOT USE THE CUSTOMER CONTACT FORM FOR EMERGENCIES. CALL US IMMEDIATELY AT 301-681-5800 or 202-387-8733, AND LEAVE AN ADDRESS AS WELL AS A PHONE NUMBER.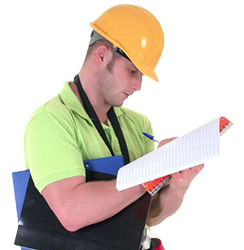 Contact us now for a free estimate.