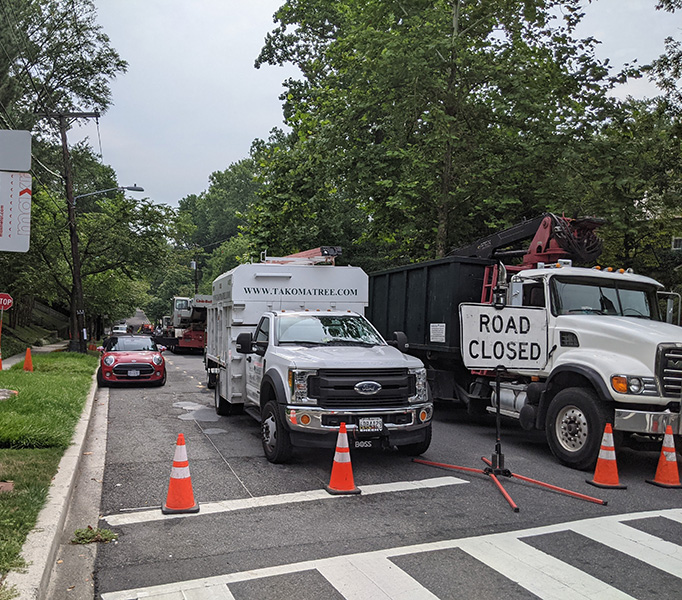 Takoma Tree Experts, LLC. is a full service tree care company, headed by ISA Certified and Maryland Licensed Arborists. For the last 33 years , we have offered consistently high quality and reliable service throughout the DC Metropolitan Area.
To provide you, our valued customer, with the best possible service and professional tree care, we remain current with the latest changes and innovations affecting the professional arborist. Most of the principle staff attend conferences, seminars, and conventions, on a regular basis to keep their knowledge, and awareness of the latest products, practices and techniques up to date. Ongoing training is provided to all employees, regardless of experience, and OSHA and ANSI Z133.1 safety protocols and practices are mandated and enforced.
Tree Care Company In Maryland, Virginia And Washington DC
We have a solid reputation among our customers, have a very strong client base, repeat business and ongoing referrals. There's a reason for that: Quality, reliability, honest dealings and a reputation second to none. Our crews follow accepted industry guidelines, in the performance of their work and are experienced, well trained, respectful and professional.
We stand behind our work, and our guarantee to you is total satisfaction in our services, and should you ever have a concern or issue we'll address it quickly, fairly, and take any actions necessary to resolve such. As a BBB  accredited business with an A+ rating, we take customer satisfaction very seriously.
In an emergency situation our 24-hour answering service ensures that we are only a phone call away (Do not use e-mail in an emergency!). Trees do fall occasionally and if one lands on your roof, or car or seems like it might be an imminent hazard, then CALL US IMMEDIATELY at 301-681-5800 or 202-387-8733 24/7 and an on-call staff member will return your call promptly.
For a FREE, no-obligation consultation on your entire tree needs, call us or fill out the customer contact form today. Many times an estimator can drive by and look at the job and leave an estimate on-site – you don't necessarily have to be there, saving you time.  We feel confident that once you compare our quality, reputation, credentials, and honest, fair pricing you will make the informed decision to sign with us.
Throughout our website we will describe all of the services we offer, as well as helpful tips on choosing the right tree service for your needs.  We also provide useful links to informative sites such as the Tree Care Industry Association, and the International Society of Arboriculture among others. In addition, for your convenience you will find a customer contact form which sends an e-mail directly to an estimator for a quick response. Simply fill it out, or call us at 301-681-5800 or 202-387-8733 and you will be on your way to having your tree's cared for the right way!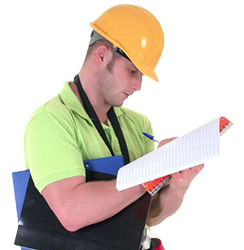 Contact us now for a free estimate.