About Roof Snow Removal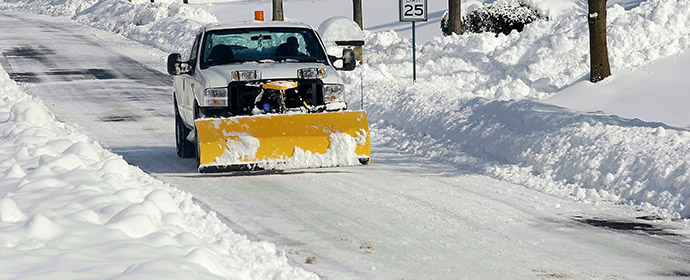 When snow accumulates on your roof in large quantities, you risk your roof collapsing. A clear sign that you are in trouble is when you are unable to open the interior doors. Snow removal service providers recommend that you shouldn't pay a lot of attention to the exterior doors. If the interior doors are sticking, it means that there is a lot of weight at the centre of the house which is very dangerous.
In addition to examining the interior doors, you also need to pay close attention to the drywalls. Here you should make note of any visible cracks.
What to do when you have excessive snow
Research studies have shown that most roofs are inaccessible; therefore, to avoid accidents you should avoid climbing on the roof. To be on the safe side you should call a snow removal professional who will safely do the job.
When hiring the professional you need to do thorough screening and ensure that he/she is insured and licensed.
Snow removal experts remove snow using specialized tools. You should note that most of professionals don't remove all the snow—they remove the "excessive" weight while the rest is left to melt. The reason why they do this is to avoid causing irreparable damage to your roof.
Removing snow on your own
If you have called the snow removal company and they haven't arrived and you fear that your house is under great risk, you can take matters in your own hands. It's also wise to consider removing the snow when your house is small.
While it's good to remove your own snow, you need to be very cautious that you don't get injured. To be on the safe side you should work from the ground—you shouldn't climb on the roof.
You should work with the right tools. One of the best tools that you can use is a long-handled snow rake. When making the purchase you should go for the ones with build-in rollers and telescoping handles.
When scraping the snow you need to be cautious where it falls. As rule of thumb you should ensure that it doesn't fall on you or on your helpers.
Conclusion
This is what you need to know about snow removal. It's good to seek emergency snow removal services instead of removing the snow on your own. When you call a snow removal professional you should be ready to part with $250-$500. If you have a larger property, you should expect to pay more.