Best Fruit-Bearing Trees You Can Have In Your Backyard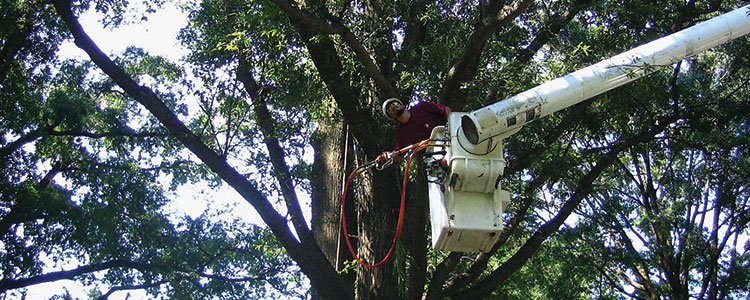 Trees can be a valuable asset to your property. For one, it offers shade against harsh weather and outdoor elements. It also makes a place look attractive and somewhat secured. Some trees also bear fruits that can nourish one's body and soul. Because trees are an essential part of the ecosystem, we should also give them the care they deserve.
One way to take care of our trees is by hiring tree services for proper trimming and maintenance. It may require extra effort to take care of a single tree – more so if you have more than one in your backyard. However, the simple fact of having a tree in your yard can make you feel closer to nature – right at the comfort of your own home.
Growing fruit-bearing trees in your yard
Fruit-bearing trees do not only grow in farms and orchards, but they can also thrive in your own backyard. In fact, it is already a common thing for homeowners to have their own fruit-bearing trees within their property. Also, you can choose from hundreds of fruit-bearing trees to grow in your yard.
But just like any other trees, hiring arborist services is also important for fruit-bearing trees, too. Likewise, trees also require different tree care guidelines depending on the kind of fruit-bearing tree you are growing. Regardless of the type of tree, all trees need to be taken care of – usually by professional tree cutting services.
Best fruit-bearing trees to grow in your backyard
Imagine having your own fruit-bearing tree in your backyard. You can enjoy picking fruits on your own (just be careful not to slip and fall on the ground). Some trees can grow big and take a large amount of yard space, while others grow modestly it may not even grow taller than your two-story house.
It is also important to note that some fruit-bearing trees self-pollinate while others need a pollinator. It may seem tedious to take care of trees that need pollinators, but it can be manageable nonetheless. Among popular fruit-bearing trees, you can grow in your backyard include the following:
Apple trees
Most people love apples and it is a good idea to grow one in your own backyard. They can grow and live for many years. To ensure its longevity, you may want to find an arborist to take care of your apple tree. However, apple trees may be challenging to grow because they are most prone to disease and insect problems. You will need two different variants for pollination. Also, there are smaller or "dwarf" varieties if you prefer growing a tree in a container.
Plum trees
Another good choice for a backyard tree is planting a plum tree. It comes in different varieties – Japanese, Damson, and Europeans are among the popular ones. It requires minimum maintenance and can adapt to different climates. For pollination, you should plant at least two trees so it can produce fruits. It also needs specific care and maintenance method so it can grow well.
Cherries
Cherries are also easy to grow, care, and maintain. Pruning may not be regularly needed although you can hire tree removal services for proper care and maintenance. Sour cherries need another cherry tree to pollinate, while the sweet variety can self-pollinate.
Peach
You can grow peaches in your backyard or as a smaller version and grow it in a container. Some peach varieties can self-pollinate while others require another tree to produce and grow.
Caring for fruit-bearing trees
Fruit-bearing trees not only produce… well, fruits, but also enhance the overall look and appeal of your property. But to ensure its longevity and good tree health, they should be well taken care of. Here are some tree care and maintenance tips for your fruit-bearing trees.
Do your research. Make sure that the fruit-bearing tree you are planning to plant in your backyard is suitable in your location's climate. You can also find an arborist if you're not sure about this.
Check the soil and make sure that it is well-drained enough so the tree will thrive. Plant the tree in an area where it can receive enough sunlight and ensure that it has enough space to grow.
Keep an eye on your trees. Make sure to rake dead leaves around the tree and fruits that have fallen off the tree. Use a dormant oil spray to keep pests away. Prune trees when necessary.
Call professional tree care and maintenance experts
Taking care of any kind of tree can be challenging. Yet, it can be a rewarding experience once you see the fruit of your labor – literally. For your tree care needs, call only the best arborist services in Maryland.