Commercial Snow Plowing: 3 Tips To Make It A Success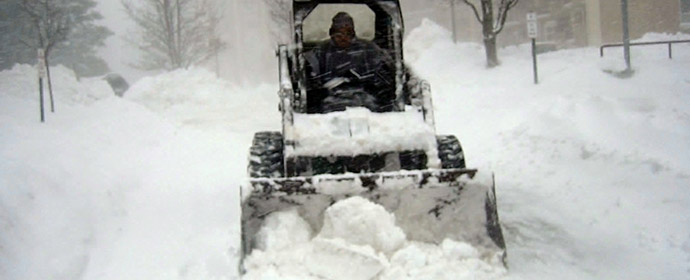 If you have a commercial property you understand how important snow removal is. Early snow removal not only protects you from law suits, it also protects the property users from injuries. It also ensures that property users continue using the property regardless of the snow storm.
While you should remove snow as soon as possible, you should consider a number of tips to ensure that the process is a success:
Get all the necessary details
It's common for snow removal companies to have many snow removal packages that come with their pros and cons. It's a fact that many home and property owners don't read in detail these packages. This results to them not getting the results that they anticipated. Other home and property owners end up spending a lot of money than they had budgeted.
Before you sign a contract with the snow removal company, you should thoroughly go through the packages. As rule of thumb you should ensure that the company offers both ice and snow removal services. To save money you should also ensure that the company offers snow maintenance services.
There are some companies that have a minimum snow requirement. This means that the companies won't come to your property if the snow hasn't reached a given level. To ensure that your property is operational all the time, you should go with a company without the minimum snow requirement.
Snow placement
Different states have different snow placement requirements. Some states have the requirements while others don't.
A good snow storm removal contractor will guide you on the right place to dump the snow. If the contractor isn't sure, you should dump the snow in areas that don't block fire routes or neighbor parking areas.
Written agreements
Many people enter into verbal agreements which aren't binding especially if there is a problem. For example, if the snow removal service provider damages your property. To protect yourself and make the agreement official, you should sign a written agreement with the service provider. You should agree on the time of snow removal, the services that will be provided (salting, plowing, e.t.c) and the price.
Conclusion
Successful and safe snow removal begins with the choice of a good commercial snow removal company. Put into consideration the above tips and you will be on your way having a great snow removal experience.