How Often Should You Trim Your Trees?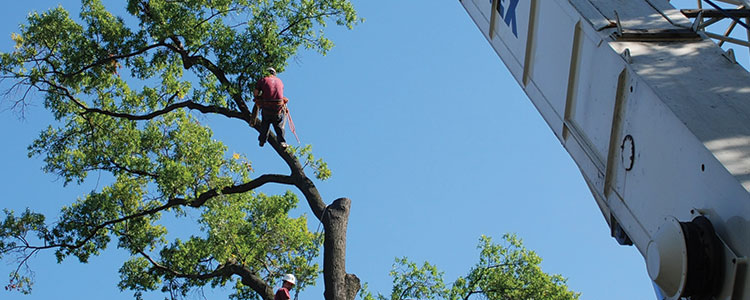 Trees make your front and backyard beautiful and also add the value to your home. When you have trees in your yard they add shade to your backyard and give your family a place to rest. It's paramount to ensure that the trees in your house are well maintained. It's crucial that you find an arborist who will trim your trees at the right time. The arborist will advise you on how best you can take care of your trees. In this article, we tell you when you should prune your trees and how often you need to trim them.
Why is it Important to Trim Trees?
It's crucial that you find tree services to trim your trees regularly. You may also need to cut off branches that are diseased. It's important that you find an arborist for professionally trimming of the trees. Below are reasons why you should prune your trees.
The safety of your family is paramount and its therefore important that the trees are pruned often. If you have a lot of trees in your make sure that the trees are inspected often to ensure that your family is safe. In case you notice any trees that require immediate removal make sure that you invite the tree services company for removal.
Pruning the diseased parts of the trees often will ensure that they remain healthy. Pruning will also help your trees become healthier. The arborist will advise on signs you should look out for to pick the diseased trees.
Pruning a tree will give the tree a good physical appearance. Once the trees are pruned they grow in the right direction and improve the production of flowers. Well-pruned will make your house look good and increase the value of your home.
What Does Pruning involve
Before pruning the arborist should explain to you how they intend to prune the tree. However below is what you can expect during pruning
Removing the dead or diseased branches
Thinning out
Raising the lower limbs to create space
How Often Should You Trim your Trees
It's best to have your arborist advise you when your trees need to trim. Make sure that you get about services often to keep your trees pruned. The number of times your trim your tree will depend on the following
Some trees will require trimming more often than others
Depending on the season, in some season trees grow much faster than others.
In the initial growth stage of the trees, they grow much faster than when they are older. The tree will require more pruning in the initial stages that in the older stages. Below are reasons why you may require emergency tree services to prune your trees
If the tree is preventing your family members from using the walkways
When there is a storm that causes branches to fall on the power line. It's important that you contact the professional tree removal services because this could be dangerous.
When the tree has outgrown and it's obstructing your property.
If a tree has overgrown it may damage your home. Make sure you procure arborist services to carry out the pruning.
How to Prune Trees Safely
While pruning it's important to ensure that your family is safe and that why it's best to find an arborist with the right equipment to trim every tree in your house. It's safe to let the tree service company trim your trees because they will ensure safety and your trees will be pruned properly. It's also important to ensure that the trees are pruned often to avoid overgrowing.
Tips to Ensure your Trees are Pruned successfully
Schedule the tree pruning regularly to keep your trees from overgrowing
Make sure your trees are pruned properly. It's best to have the tree removal services company carry out the pruning services. Poor trimming may cause damage to your trees and affect the production of the tree.
Know when to prune trees. Different trees should be pruned in different seasons. If your trees flower in summer prunes them in early spring or late winter. It's best to work with the arborist because they will advise on the best time to prune your trees.
Don't over prune the tree because that will make the tree to die or become weak.
Begin pruning your trees from a young age and that will ensure they become healthy and strong.
There are different pruning techniques and different trees should be pruned at different times of the year and its best to let the tree removal services Montgomery County company prune your trees for the best outcome. Pruning your trees in the right way will ensure that you have beautiful and healthy-looking trees in your yard.