Snow Storm Removal: How To Remove Snow From A Parking Lot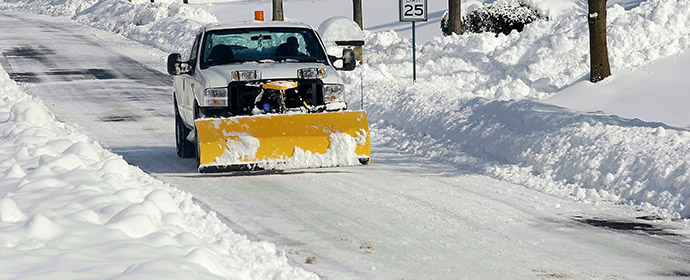 If you own a property it's your responsibility to remove snow from the parking to enable your tenants and customers travel safely. If you are wondering how to remove snow from the parking lot, here are great techniques that you should go with:
Plowing
If the parking lot is large, one of the most effective ways of removing snow is using a snow plow. You should be keen when using the machine. For example, you should raise the plow only a few inches and shear off small amounts of snow. This will not only prevent the plow from clogging, it will also prevent the plow from breaking.
If you don't have a plowing machine, you should hire a commercial snow removal company to help you in getting rid of the snow.
Snow blowing
Snow blowing is time consuming and difficult if you have a large parking lot. Due to this, this snow removal technique is ideal when you have a small or medium-sized parking lot. To have an easy time you should blow the parking lot in thinner lines instead of one full pass.
If possible, you should blow downhill. In addition to getting rid of snow fast, blowing downhill also prevents the snow from melting and merging back into the snow that you are yet to blow.
You need a very powerful blowing machine to do the work. The cool thing is that you don't have to invest in one as you can always hire a snow removal contractor.
Chemicals
There are a number of chemicals that you can use to easily get rid of snow from your parking lot. Some of the most effective are:
Ice cream salt: you should start sprinkling salt from one corner of the parking lot and work your way through the entire lot. You should note that the salt is effective in small amounts of snow. If there is a snow storm and there is a lot of snow on the parking lot you should use a shovel or snow blower.
Bleach: just like when sprinkling ice cream salt, you should start pouring chlorine bleach from one corner of the parking lot and work your way inwards towards the center.
Conclusion
While it might look scaring having a parking lot full of snow, it's easy to get rid of the snow when you are properly prepared and use the right tools. To have peace of mind you should work with a reputable snow removal service provider.