Snow Storm Removal: Guide On How To Remove Snow From The Roof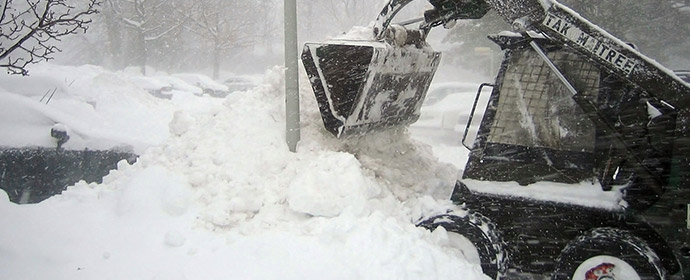 When there is a snow storm ice gets to all parts of your house including your roof. Snow on the roof is even more dangerous than that on the driveway as it can easily bring about the collapse of your building.
To protect your house you should hire a snow removal company to remove the ice as soon as possible.
How to remove ice from the roof
If you don't have money to hire a snow removal service provider you should consider doing the dirty work by yourself. You should start by buying snow removal tools. The best ones that you should go for are: roof razor rake, snow rake and snow cutter. You don't have to buy all of them—one is enough to do the work.
Once you have the necessary tools you should create a path around the house that is able to carry your weight. You should then shovel small amounts of ice from the roof. To avoid endangering yourself you should avoid shoveling large amounts of snow than you can handle.
If you need to shovel deep crusts you should consider using a snow cutter. In addition to removing large pieces of snow, you don't have to get on the roof to use the tool. This makes the cutter an easier and safer alternative.
Don'ts when removing snow from the roof
There are a number of things that you shouldn't do when undertaking snow removal from your roof.
One of the things that you should never do is to melt the ice. The reason for this is because the products you use can easily damage your shingles. The melted ice can also re-freeze causing ice dams which easily cause leaks.
If the roof is too high or you have a large property you shouldn't try to remove the ice on your own as you risk injuring yourself. You also can't complete the work in time if the property is large. The best way of going about it is hire a commercial snow plowing company to do the work.
To ensure that your property is protected in the event of accident, you should work with an insured company.
Conclusion
You should remove ice from your roof as soon as possible to protect your property from damage. As mentioned, you should never melt ice using heat or chemicals. For a well done job you should seek professional snow removal services.