How Trees Can Maximize Your Curb Appearance and Home Value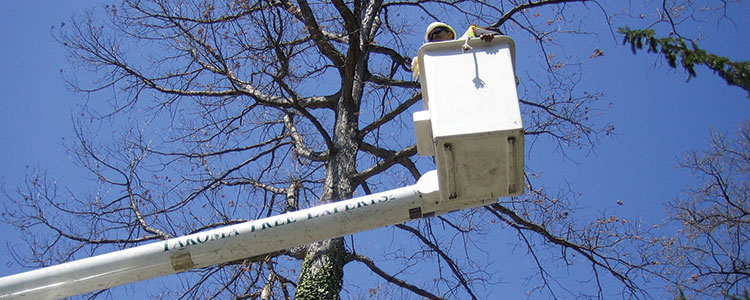 Trees can make any area look mysteriously – even hauntingly – beautiful. It makes a bare backyard or public space look more alive. It also offers a lot of benefits for both wild animals and humans alike. We do not realize it, but trees take care of us in its own way.
This is why we have to return the favor. Just as how much trees provide a lot for us, we should take care of them as well. For one, you should avail arborist services to cater to all kinds of tree services. This includes regular trimming, pruning, and in some cases, tree removal services.
However, trees can do more on your property than making it look better. For one, it can add overall value to your property especially if you are planning to sell it someday. There are other things trees can do for your property. Here are some reasons why you should have trees in your property, which kind of trees to have, and how to maximize its purpose.
Why add trees in your yard?
As mentioned, trees do not simply make your property look better than your neighbors. Here are some reasons why it is a good idea to add trees in your property.
It adds privacy.
Trees can serve as a natural protective fence for your property. Fences often have limited height and may block the outside view. On the other hand, trees are the view. Its large branches and tall trunk can offer the privacy you need without feeling too restricted within your own property.
It is environment-friendly.
Adding trees make your home look more environment-friendly. It can help in improving the quality of air and water within your neighborhood. It can also attract birds and other kinds of wildlife to settle in the trees and make it their home.
It offers natural shade.
If you have a patio area and considering to build a pergola or some kind of roofing, you may want to plant a tree instead. We all know how effective trees are as a natural shade. If you have fruit-bearing trees, you can also get free food along with your tree, too!
It adds value to your home.
It is said that having trees can add up to 20 percent of the total value to your home. More so, mature trees can add more value to your home than younger trees.
How to improve curb appeal through trees
Aside from having an attractive front yard, having trees in your yard can add value to your property. You should also find an arborist to help maintain your trees. However, choosing the right tree to add to your property is crucial in maximizing your property's overall appeal. Among popular trees that can add value to your curb include the following.
Sun Valley Maple
This tree adds a pop of bright color in your yard, can tolerate wet soil, and also provides a good shade. It can grow up to 25 feet tall in maturity.
Red Leaf Japanese Maple
This type of tree either comes in a small or larger version which, either way, can add beauty to your yard. It is known for its deep red-colored leaves especially during fall. Tree cutting services advice pruning trees around mid-July to August. Otherwise, it can weaken the tree and cause sap bleeding.
Magnolia
It has green leaves during summer and grows white blooms during the spring season. It may grow slower than other trees but can reach as high as 80 feet tall in its maturity.
How to choose the right tree to improve your curb appeal
Here are some tips in choosing the right tree if you want to improve your curb's appearance.
Find out what trees are most suitable in your area. For one thing, the US is divided into several zones according to climate, and choosing the right tree that will suit your area's climate is important to ensure optimum growth.
Consider the tree size. If you have a smaller lot, growing a humongous tree is not your best choice.
Consider your maintenance needs. If you do not want trees that shed a lot of bark and leaves, look for other tree options instead.
Avail tree services for your tree care and maintenance needs.
Finding a professional tree service company near you
Contact the best arborist services in Chevy Chase today! These professional tree care service providers are equipped with the experience and tools that you need in caring and maintaining your yard trees.