Maryland Snow Removal: How To Prepare Your Property For Snow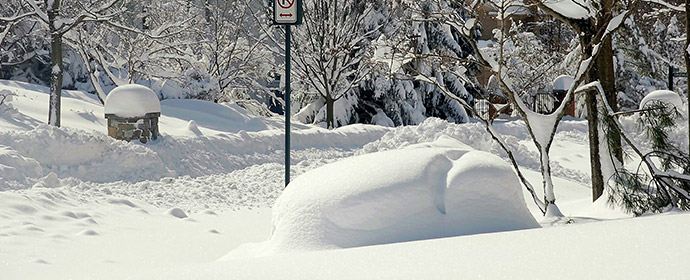 To avoid expensive snow removal, you need to prepare your property for storm. Here are some of the things that you need to do:
Apply ice melt
There are many types of ice melts in the market that you can go with. Ice melt materials are different; therefore, you should be careful when using them. When making the purchase, carefully go through the contents of the ice melts.
To be safe, avoid anything with ammonium as ammonia eats away at driveway surfaces especially if you leave it on the surfaces for long periods of time. The best ice melts to go for are those that contain calcium.
Some cities have outlawed the use of salt as ice melt. This is because salt tends to harm wildlife. To avoid being on the wrong side of law check with the regulations in your area and ensure that you are allowed to use the materials.
Install a snow melting system
If snow is on the way and you are installing a new driveway or replacing the old one, consider installing a snow melting system. This is a system that makes use of embedded electric cables and hydronic tubing to heat up the driveway and melt the ice.
Some systems have timers where they start working after some time. Others are activated when temperature reaches a certain point.
When you install the snow melting systems you don't have to plow the snow or hire snow removal services.
Seal the cracks
If your driveway is old, chances are that it has cracks. Water and ice melts can get through the cracks and cause serious damage. To counter this, seal the cracks before snow starts falling.
Schedule snow removal
Regardless of how well prepared you are, it's good to prepare for the worst. Contact your local snow removal contractor and discuss a potential contract. To have variety, don't settle on the first contractor that you talk to—shop around for a contractor who will give you a better deal.
Before signing a contract understand the frequency at which the commercial snow removal contractor will be visiting your property. Also understand any extra charges that you will be required to settle.
Conclusion
Proper winter preparation is the key to avoiding spending hefty amounts of money on snow removal. If you have a large property it's almost impossible to fully prepare yourself. To make your work easier, work with an experienced snow removal service provider.