Safety Procedures To Be Considered During an Emergency Tree Removal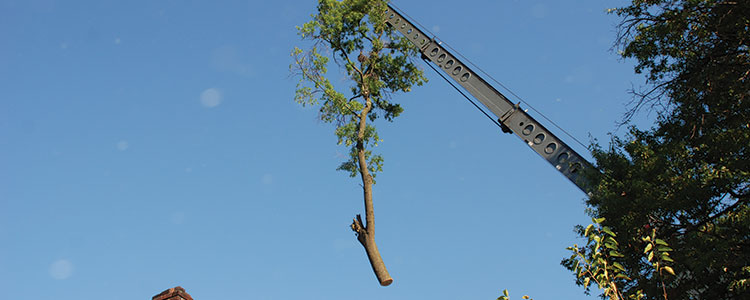 Trees are an important part of our ecosystem. Aside from making our surroundings look good, it also has several purposes. For one, it provides shade against the excessive heat of the sun. Some trees also bear fruits that we can enjoy all year round. Wood also comes from trees which can be made into different useful items at home and elsewhere in our daily life.
These are only some of the reasons why we should take care of the trees. If you have trees in your property, you can find an arborist to help maintain them. Trees are meant to last for many years and to be enjoyed by future generations. It is a good idea to hire tree cutting services to ensure that your trees are in optimum condition at all times.
However, trees are also prone to damages and can even damage nearby property especially during natural disasters. More so, larger and older trees are more prone to weaker structure, including its large branches falling off the ground and its huge roots causing damage to the ground structure below.
Depending on the gravity of the situation, it may be a good idea to call tree removal companies to prevent potential accidents from happening. Likewise, it will protect your and other nearby properties, and everyone's safety. Regardless of the safety hazards, tree owners should be able to recognize potential safety hazards that a tree can cause before calling in tree care personnel.
Common safety hazards during emergency tree removal
First of all, it is important that emergency tree services are fully-equipped. Likewise, the company should also employ skilled and experienced personnel. Taking care of a tree is no easy task especially for beginners. More so, all tree care personnel should undergo several pieces of training to ensure proper tree management. Like any other living things, trees also need to be properly dealt with in terms of care and maintenance.
At the same time, tree care personnel should be well-trained enough to deal with potential safety risks that come along tree removal. Among common tree removal safety risks that tree care personnel may encounter include:
Falling branches that can cause potential injury or property damage nearby
Proper use of cutting and trimming tools and equipment, as improper usage can cause potential injuries and damages as well
Considering nearby power lines that can cause electrocution to the worker or other civilians nearby
The worker accidentally falling off from the elevating equipment such as cranes or ladders
Safety reminders for tree care services owners
Tree care services owners should ensure not only their client and their property's safety but also their workers. For one, tree care companies should make sure that their workers wear the right gear and use the right equipment properly. Among safety tips that tree care owners need to remember include:
Employers should provide proper personal protective equipment or PPE for their workers. This includes any kind of protection for the foot, legs, eyes, hearing, and head.
Employers should also ensure that all of their workers have undergone training including proper equipment handling and other safety procedures.
Employers should make sure that emergency tree storm services equipment used are well-maintained and in compliance with the local standards
First aid kits, fire extinguishers, and other emergency medical supplies should always be on standby while work is ongoing.
Employers should ensure safety and avoid working nearby utility lines
Safety reminders for tree care workers
On the other hand, tree care workers should make sure to follow the working standards as well. These include:
Wearing proper PPE while at work (protection for the eyes, hearing, legs, face, and hands)
Using equipment properly while doing tree services
Using a safety belt or any fall arresting system especially when working more than three meters above the ground
Ensure that you have other companions or co-workers with you during the tree removal procedure
Ensure that all unused equipment is turned off or stored away from the work area
Finding a reliable tree care company
Accomplishing a tree removal procedure is one thing. Ensuring everyone's safety, including the client and the tree care personnel, should also be a top priority. That is why you should find professional arborist services near you. For your tree care needs, contact reliable tree services in Montgomery.