Snow and Ice Management: Guide On How To Remove Snow From The Roof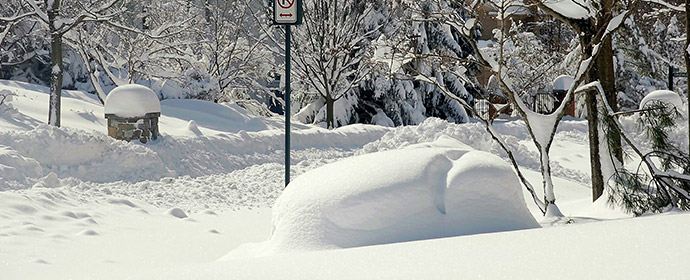 Many homeowners concentrate on ground snow removal and forget the roof. To protect your roof from excess weight of snow you need to remove snow from the roof. According to snow removal professionals, one square foot of snow that is one-inch deep weighs about a pound.
This means that if your roof has 12 inches of snow you could be having thousands of pounds on your roof. The weight can be too much for your house.
Another reason why you should remove snow from your roof is to prevent ice dams from forming. Ice dams form when ice melts, but it has nowhere to run off the roof. Ice dams leak into the house causing damage to the attic and roof.
When to undertake roof snow removal
Commercial snow removal professionals recommend that you remove ice from your roof after even 6 inches of snowfall. By preventing much snow from piling up on your roof you not only protect your property from excess weight, you also eliminate the chances of ice dams forming.
It's highly recommended that you contact snow plowing experts if you notice your office or house doors sticking. This is a clear sign that snow is getting heavy and your house is on the verge of caving in.
How to remove snow
The method that you use in removing snow solely depends on how large your property is. If you live in a small house you can remove the snow using a roof rake. When using the lake ensure that it has small rollers or bumpers on the bottom of the blade. This is to protect it from getting into direct contact with the roof surface.
To get a better angle, use a rake with a slight curve in the handle. Such a rake will cut deeper into the snow.
In addition to using a rake, you should also use a shovel. Use a shovel to remove ice that the rake might have left. It's dangerous using a shovel on the roof; therefore, you should be keen when shoveling
What to do when you have a large property
If you have a large property there is no way you will be able to effectively remove snow from it. In such a scenario, you should hire a snow and ice Management Company to help you in getting rid of the snow. Ensure that the company you hire is experienced and has the necessary snow removal tools.