3 Options When It Comes To Snow And Ice Management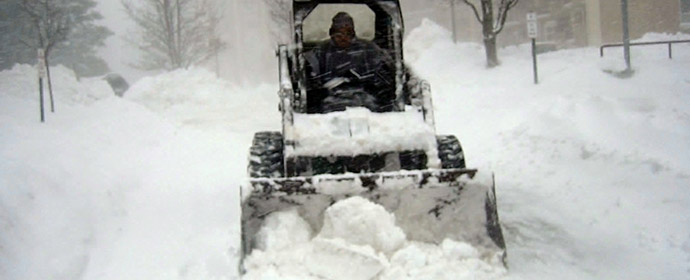 Snow on your driveway and house not only makes your life difficult, it also puts you at the risk of injuring yourself, your children or tenants. When removing snow there are many options that you can go with. Here are some of the best options:
Shoveling
Snow shoveling is ideal when you are operating on a low budget. You can shovel snow on your own or hire a snow contractor to shovel the yard for you.
Snow blowing
You need to buy or hire a snow blower. A snow blower removes snow by blowing snow from the yard. When buying or hiring the machine you have to note that different machines have different capabilities. To buy the right machine you need to understand the amount of snow that falls in your area.
If your area experiences a lot of snow you should go for a powerful snow blowing machine. You need to be skilled to professionally remove snow using the machine. If you don't have the skills you should consider hiring a professional snow removal contractor to blow the snow for you.
Snowplowing
If you have a large property, you can't shovel snow as you will get very time. You may also not get to complete the work on time. If you have a truck, you should buy or rent a snowplow and attach it to your truck. If you don't have a truck, you should hire a snow removal professional to help you out.
When hiring the contractor you should ensure that the professional offers emergency snow removal services. You should strike a deal with a local snowplowing contractor and agree how the professional will remove the snow.
You should note that some contractors may want to do business informally where they want to make word-of-mouth agreements. You should avoid making these agreements and only go with written agreements.
Written agreements give you a legal ground in the event the snowplowing company goes against your agreement. You can sue the company and compensate you for the inconvenience.
To protect your property, you should work with an insured company. As rule of thumb you should work with a company that is insured with an amount that is enough to cover your property.
Different commercial snow removal companies have different ways of charging their bills. Some will charge per service while others will charge you a flat bill. You should do your evaluation and determine the best method of payment that is right for you.