Are You A Property Owner? What You Need To Know About Snow Removal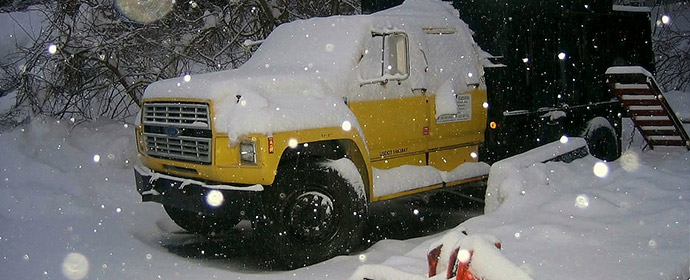 Are a landlord or landlady? You should protect your tenants from slips and falls by ensuring that you undertake snow removal as soon as possible.
When to remove snow
Snow experts recommend that you should remove snow every day. You should ensure that you remove it early enough before you or your tenants leave for work. If there is a rainstorm, you should remove the snow on an hourly basis. For ideal results, you should use a certified snow removal contractor.
Once you have removed the snow, you should keep a record of the date and time when you have done it. The records will be of great help when one of your tenants sues you for a slip or fall.
Where to remove snow
Many properly owners think that shoveling a path is enough, but this isn't true. The best way of doing things is shoveling the entire driveway. You should also shovel the path to the trash can or dumpster.
Other areas that you should pay close attention to include:
Wheelchair accessibility: are there disabled or elderly people in your premises? You should make their work easy by shoveling the entire sidewalk. As rule of thumb you shouldn't just shovel the path. If your property is located near the end of the sidewalk, you should go ahead and remove snow from the handicap ramp.
Fire hydrants: these are life saving devices and you should take good care of them. You should ensure that you remove snow from them as soon as possible.
Factors to consider when removing snow
As mentioned, it's wise that you hire snow removal services to help you in getting rid of the snow. To protect your property, you should ensure that the snow removal company is insured.
Many home owners tend to use rock salt to melt ice. It's good to note that the salt is usually ineffective as it melts snow up to the freezing temperature. The salt has also been shown to be corrosive and tends to wear out the cement on brick stairs. To be on the safe side, you should avoid the rock salt.
Conclusion
This is what you need to know about snow removal as a landlord. Before you commit yourself to removing the snow, you should check the local ordinances on snow removal. This is to enable you to shovel snow the right way. You should note that some cities have huge fines when you shovel snow on the street or on your neighbor's sidewalk area.