Why You Should Hire an Arborist to Take Care of Your Trees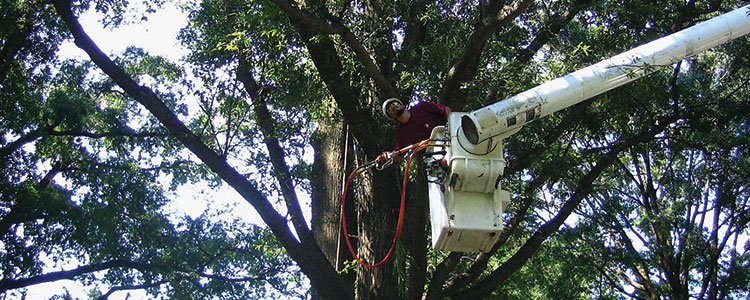 Trees near your house give your home an aesthetic value and create a fresh environment. It's therefore important that you take proper care of the trees around your home. Proper care will help maintain the health, safety, beauty and keep the value of your property going up. Trees will provide you with countless benefits, but that's only if they are well maintained. You need professional tree services to ensure that the tree around your home doesn't become a threat and result in liability. In this article, we tell you why you need to hire an arborist for professional tree services.
Why You Should Hire an Arborist
Different tree requires different maintenance practices and the arborist has the knowledge on how each tree blooms. The arborist has the expertise to know when each tree should be pruned. Trees that bloom in summer need to be trimmed before summer begins. Find an arborist to give specialized care to your trees and ensure they are healthy all year through.
Arborist Will Recognise Early Signs of Diseases in Trees
Early signs of diseases in trees may go unnoticed and later result in a diseased tree. Arborist services will help you catch such signs early enough and save the tree. A certified arborist will be able to assess the signs on a tree and know whether it's serious or not. Spots on the leaves of a tree may end up being serious causing the destruction of the tree, it's therefore important to have an arborist take care of the trees.
Each tree in your house has its unique requirements. Different trees require different soil, rainfall amount and other growth factors. An arborist has the knowledge to know what each tree requires and they will advise you on how to take care of each tree. Your tree needs personalized services and that's why you should hire an arborist. The tree care advice you get from the arborist are some of the benefits of hiring professional tree removal services.
An arborist has the necessary equipment for tree services and in case you need tree removal services. When you hire an arborist they will come ready with their equipment and you don't have to go through the hassles of buying every equipment needed to keep your trees well maintained.
An arborist will be able to tell that a certain tree is unsafe and need to remove. The arborist will be able to remove the tree without endangering the lives of your family. A tree services expert is able to assess the health of your tree and ensure they don't fall in the worst weather. Hiring a certified expert to take care of your trees will minimize the risk of a tree falling over your house when it's windy.
When Selecting an Arborist:
Ask for references from family members
Check for certification and memberships in the organization in the tree care industry
Make sure they have personal and property insurance. The arborist should also have workers compensation insurance.
Ensure they have permits and licenses to work
Get estimates from a different arborist to ensure that the work is within your budget.
Before accepting any bid make sure you check the credentials and previous work.
Read the contract before your arborist gives you before you sign on the dotted line. Make sure the contract is clear on when working starts, who cleans up after the job is done and the expected completion date
Benefits of Regular Tree Services
Promotes the health of your Trees
Tree services such as pruning will help your trees become healthier and improve the appearance.
Low hanging branches are a danger to your family and it's important that get arborist services to remove the branch or trim it to ensure that the safety of your home. Trees that are not maintained may cause the damage to other people property resulting in lawsuits
Improve the Curb Appeal of your Home
Well maintained trees will enhance the look of your home and keep It valuable.
The arborist plays a key role in ensuring that your trees look good and your home is safe. Work with a certified arborist from a tree removal company  Chevy Chase with a good reputation and years of experience. Maintain a tree removal services schedule to ensure that your trees are trimmed and pruned often.