How to Find A Good Tree Service Company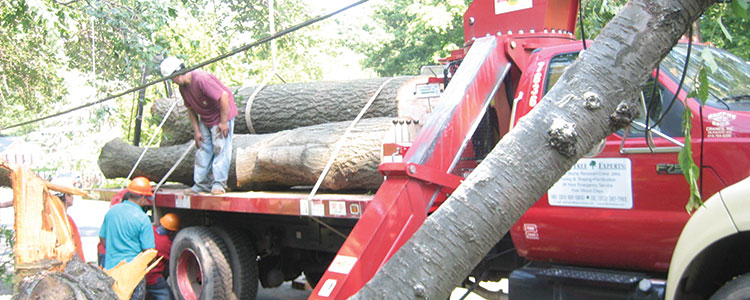 The trees in your house will transform your front yard if they are well maintained. It's therefore important that you find high-quality tree services because that will ensure your house looks good. In this article, we tell how to look for a good tree service company and what to avoid. The health of the trees in your house require high-quality arborist services and that will ensure they grow healthy, beautiful and prevent any tree from falling unexpectedly
How to Find a Tree Service Company
Before you settle for a company check the customer ratings. It's important that you find premier tree services. Choose a company whose arborist have high ratings. You can find reviews online on the company website or the consumer reports. Make sure the company you choose to work with has a high customer rating. Also, check that they have replied to questions promptly and there are no poor results reviews
Get Referrals from family and Friends
Ask your family members for references of good tree service companies they have worked with before. Gather a list of the referrals and do your due diligence. Make sure that the company has experienced arborist who will offer the tree services that you require.
Make sure the company you have chosen to work has the required license. A licensed company will be able to perform any tree care work including emergency tree removal services, tree removal services and any other service that your trees require.
Get quotations from the tree services company and compare. Choose the one that fits your budget. However, make sure that the company you choose has experienced arborist. While cost is a crucial factor don't compromise on quality
It's also important to confirm the payment policy of the company. Can they take the payment after work is done? Paying after work is done gives you leverage to ensure that the work is done properly.
Work with companies whose workers insurance and liability insurance is up to date. You can ask to see the insurance certificate and then call the insurance company to verify the insurance. Working with a company which is not insured puts you at a risk should there be an accident. If a company doesn't have insurance you will not be compensated in case of any damage
What to Look for in a Tree Service Provider
Below are some tips on how to find a good tree service company
A good tree cutting or tree removing company must have licensing and insurance. Before you settle for a company ask to see the license and the insurance certificate. That will ensure that liability doesn't fall on you.
Check out for accreditation from the better business bureau or any other organization that reports on business. Make sure the company has good standing. Also, ensure that among other tree service provider the company is among the best. Check whether the company Is continually training its staff on things like emergency tree cutting services and customer care
Work with a company that has certified artist. You will need to find an arborist who is certified and can be able to take care of your trees. A certified arborist will know when a tree is diseased and treat before the disease spreads
Confirm how long the company has been in operation and that will give you an idea of how much experience the arborist have. Work with a company which has more experienced arborist.
A company with an online presence is a sign that the company is committed to offering the tree services. You also get to see reviews and you can gauge the kind of service you expect.
It's important that the company you choose to work with should have the necessary equipment
What to Expect from the Tree Service Company
A good tree service company will give you a quotation showing the work and the cost of the work. The quotation should have details of other the work you need to be done and the time it will take to have the work done.
Answer to Questions You Might Have
The certified arborist in the company you choose should be able to answer questions concerning the work. Asking questions will help you gauge their ability to do the work you want
It's important that you find a reputable tree service company. Make sure that you do thorough due diligence and work with the best tree cutting company Bethesda if you need cutting services. Choose the one that years of experience and expertise.