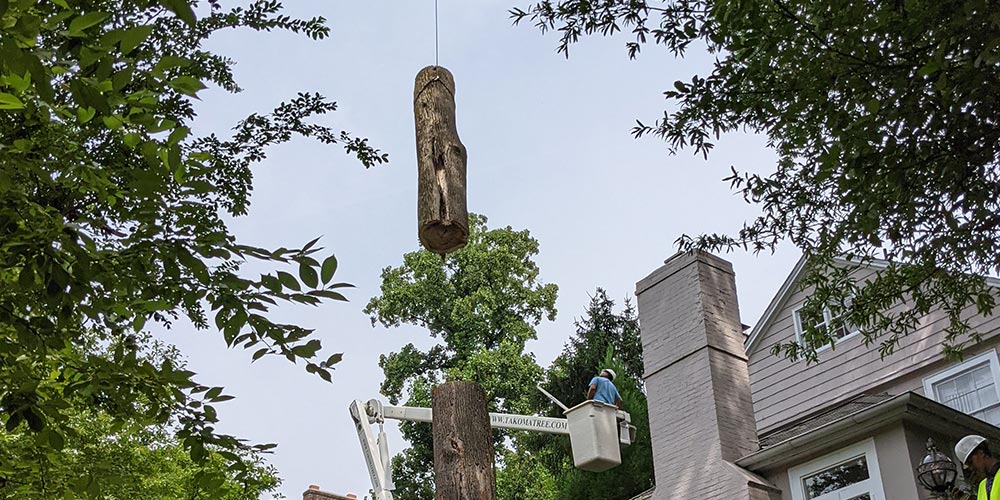 How to Trim Tall Trees
Trees add to healthier air quality and they improve your property's aesthetic values. The tall and lush trees on your property show affluence and vitality. These tall trees are helpful, and they often become unmanageable while they grow broader and taller. You might be wondering how tall trees are trimmed.
While trees are growing larger, living branches can grow gnarly and will block your doorways and windows. They can also grow in your neighbor's yard, which causes annoyance or goes over to the public property, which makes you liable for blocking pathways and traffic signs.
If you are wondering how tree removal services trim tall trees, you will find answers here so that you will not hesitate about it next time.
The Basics
After you have identified a limb that requires cutting, you have to make sure that they make the first of three cuts, which is a small notch on the branch's under part, about 2 to 3 feet from the trunk. This is known as the notch cut, and it must extend on about ¼ of the way through the thickness of branches.
The branch that is past the notch cut must be cut off. This is known as the relief cut, and it is supposed to remove the bulk from the weight of the branch so that the tree will not split when you do your last and final cut.
The cut should be made by identifying the branch collar – which is the collar-like bump that forms where the tree branch grows from the trunk. A lot of people think they have to cut off branches, but this is not the situation. Instead, the final cut should be where the collar narrows itself into the branch. You need to make sure to do a cut that is flush to the collar's natural angle. In case that is not possible, you need to cut from the bottom up and not from the side to the top.
Safety While Climbing a Tall Tree
Some tree-cutting companies use spurs to access the top of trees. These are known as metal spikes that attach to a worker's leg of trees and help them climb up and down. Even if this is alright while they climb a tree that needs to be cut down, this is not a safe practice for trees that just need trimming. Each time the worker takes a step, they are going to leave a gash through the tree's bark. This open wound causes different parts of the tree to die.
If there are cuts in the side of the tree, it can leave a convenient opening for harmful diseases and insects, which are caused by parasitic fungus or bacteria to go in. climbing spurs causes healthy trees to become sick or die. Aside from that, they cause danger to the people as well.
The Right Technique
The best time to trim or prune trees is in spring. You can trim the tree anytime, but the best time is spring. You should consider the thickness of stems, branches, leaves, and other parts you want to be trimmed.
Trimming is only for branches that are less than 3 inches thick but do not trim them if they are between 5 to 10 inches thick.
You need to keep branches with a solid U-shaped end and then trim weak branches using a V-shaped end. The young branches must be trimmed because it is easy to do that and takes away the risk of having injuries.
You can contact tree cutting services Chevy Chase if you have a tall tree that needs to be trimmed.