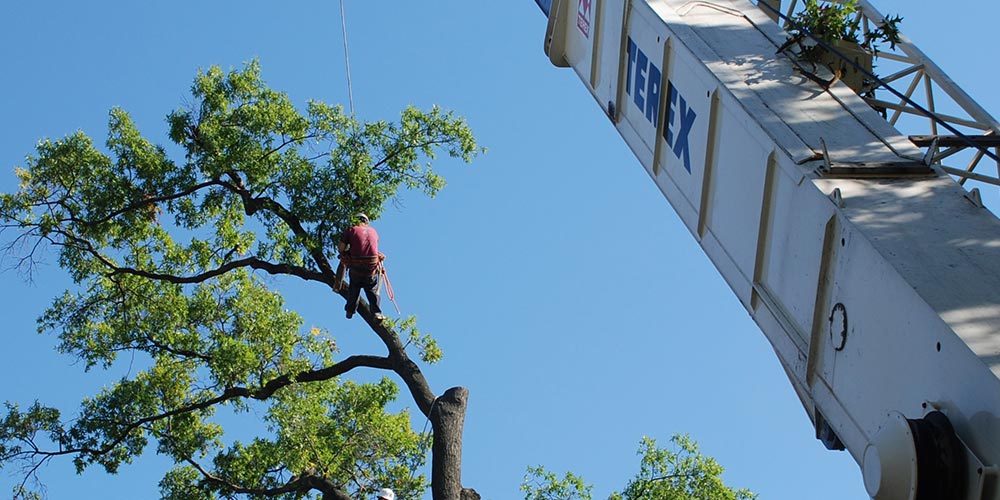 Signs that Your Tree is Underwatered
Have you witnessed water-starved trees?
Among the first signs of a deciduous tree, like maples or birches, drop leaves during the winter. If the tree is underwatered, the leaves look dull, and sometimes, they are limp.
More signs of dehydration are browning leaves, curling edges, and wilting. Leaves can also develop a burned or scorched look, which turns yellow or brown outside edges or between leaf veins.
Leaves can appear smaller than usual, prematurely drop, or turn brown but they stay on the tree. From time to time, you also have to call tree cutting services to have the tree pruned because this is part of tree care; not just watering.
Learn more about it now.
Use a Rain Gauge
Place a rain gauge in your backyard where there is no obstruction overhead. Normally, installing a rain gauge at the top of your fence in an open area is ideal. You can check the gauge after the rain to see how much rainfall was received. Is this enough for your trees? Mature trees should receive an inch of water every week. A rain gauge is going to clearly show how many inches of rainfall the trees received.
Handful Soil Test
One way to use the soil to find out whether your big tree needs water or not is to feel it by holding some in your hand. After you dig 5 to 7 inches beneath the tree, grab a handful of the soil and check the condition. A properly-watered tree must have cool, moist soil. In case the soil is not drenched or sandy, try rolling into a ball. Your tree would require more water in case it crumbles. If the soil is sopping wet, you might be overwatering your tree.
Needles Will Bend and Loop
Severe water shortage can cause needles to drop or bend close to the needle base. Needles will either fade and turn brown or they will remain green and are permanently bent.
Check the Landscape Foliage
When you make rounds in your property, take time to check the landscape foliage. If you see that the trees are underwatered for long periods of time, you should think of creating a watering schedule. This is important for customers who are living in drought-prone areas or dryer climates. Keep in mind that trees like to be watered deeply as the roots normally extend far down into the soil. If there is a sprinkler being run in the yard, the lawn is using up the water. You might need a soaker hose mainly for tree watering.
Screw Driver Soil Test
There are a few tests that you can do to utilize the soil to check if your tree is receiving enough water. You should stick a thinner, durable screwdriver into the soil beneath the tree about two to three inches deep. If it is hard to do, then it is an indication that the tree needs more water.
How to Give Your Tree Enough Water
If the trees are only receiving shallow water, they are only getting a fraction of what they require. Watering trees for only short periods of time will encourage shallow rooting, which leads to future health concerns for the tree.
In order to make sure the tree gets the water it requires, saturate the soil along the drip line. That is the circle you can draw on the soil around the tree right under the tips of the outermost branches.
You can contact tree removal companies Chevy Chase anytime you want to have your trees checked and pruned.