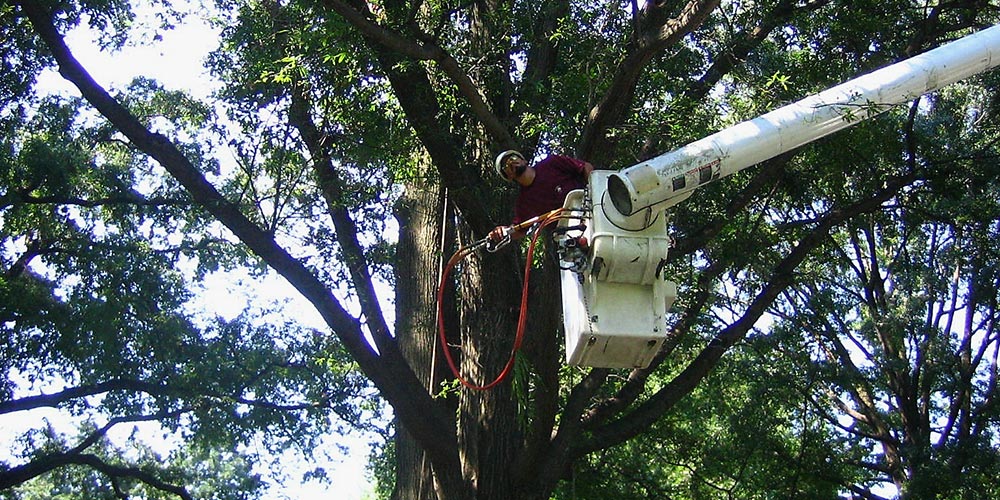 Signs You Need Emergency Tree Services
It is very stressful when your plans are derailed because of an emergency. Regardless of what caused your emergency, the main thing is that you need to have it handled right away.
The diseased, hanging or damaged trees can pose a risk to you and your family, even to your property, neighbors, and power lines nearby.
In order to prevent damage around the home, you should contact the emergency tree removal service. Therefore, if you encounter any problems, you must talk to emergency tree services.
If you want to know what signs to watch out for in case you need to contact tree services right away, you will learn what they are from this article. So, make sure to read on until the end.
 The Trees are Touching Power Lines
Growing leaves, twigs, and branches in and through the power lines are a major fire hazard and you should report it right away. The truth is, trees that touch power lines are blamed for some wildfires.
If an untrained individual tries to trim trees near the power lines, they are putting themselves at risk, even if their neighbors and surrounding property are at risk. There can be fire, death, or injury.
In case a tree on your property touches a power line, it is your duty to contact a professional and eliminate the threat.
Storm Damage
This is one of the main signs that you need to contact professionals. For instance, if a tree toppled over or a big branch falls on your roof, you should contact the professionals.
Certain kinds of storms, like large storms and tornados, can knock down several trees on your roof, and your vehicles and driveways. Aside from that, regular storms with a few wind gusts are enough to take down your trees that are already in distress or unhealthy.
Trees Leaning on the Structures
Since there are natural hazards like floods and cyclones, trees have the tendency to bend over. This can also happen when the tree is aging or when there are structural changes made anywhere on the property. Now, even if sometimes trees lean to one side, you should not worry about this because a lot of arborists suggest that if it leans more than 20 degrees, you should ask the experts right away. Aside from that, if you see dead leaves on the trees and a wounded trunk while fresher leaves are growing on the other side, you should call the experts and have an emergency tree removal right away.
Splitting Branches or They are About to Fall
After heavy winds or storms, it is not unusual for the weak branches to start cracking, falling, or splitting. It can be tempting to ask a friend to help you and just use a ladder to take the branch down yourself, but you can get seriously injured from falling branches.
There are a lot of professional services that offer emergency services and they can be at the door in just a few minutes. So, you should not risk yourself, your friend, or the tree by trying to make a branch fall down.
The Roots or Branches are Trying to Threaten the Structure of Your Home
If you see that the branch is dangerously close to the structure of your home or on your vehicles, you should consider removing it before heavy winds start to knock it down and cause roof or window damage to your home.
It is the same case if the tree roots grow too close to your home.
You can contact arborist services Chevy Chase if you need emergency tree cutters.