Tree Removal Services: Products of Cut Down Trees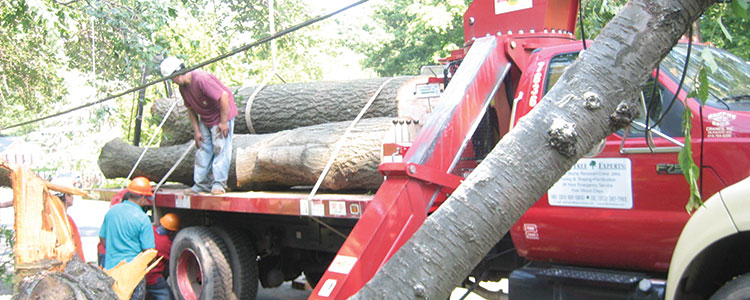 Cutting down or uprooting trees is not as bad as you think. There are a lot of useful things that a tree can provide in order for us to survive every day. If you are an environmentalist you will surely agree that there are pros and cons to cutting down trees. One of the cons is that we will no longer have a natural shade. But one of the pros is that the cut-down trees are being used as one of the materials in building our homes.  Tree removal services don't just cut down trees. They also send them to companies that create different kinds of products for us to use. Which makes cutting down trees is not as bad as we used to think.
The great thing about a professional tree removal company is that they cut a tree for a purpose. They make sure that whenever they cut a tree, there should be another tree is being planted. This is to keep the life cycle of a tree rolling. The old trees are being removed (depending on its condition) so that they will be used by people who need it. Tree products are useful and also considered as environmentally friendly. It can prevent or lessen the use of plastic materials that can harm our mother earth.
Here are some of the useful products that a tree can give:
Home Foundation
If you are looking for a temporary base or foundation for your construction, pieces of wood will always do the work. Tree removal services send the cut-down trees to companies that create lumber, long logs, blocks, and other wooden materials used in construction. You can even build a house with the use of these wood.
Home Furniture
Another useful thing that the wood from a tree can give us is the different kinds of furniture that we use at home. The main frame of a furniture is made of wood. It is sturdy and yet very convenient for you to move around. Wood is the most used material in making different pieces of furniture than plastic. It has a stronger hold and can last longer than plastic. Wooden furniture can last longer than the ones that are made of plastic. There are even some kinds of wood that the older it gets, the stronger it will become. You will be then confident that cutting that old tree from your backyard will be worth it.
Home decorations
If you are looking for a unique home decoration, wooden materials will your home look unique. Every piece of wood has a unique lining. And you will get to have different kinds of designs as well. From a picture frame to a chopstick, you will surely have an environmental friendly vibe in your home. You can even create your own home decoration with the use of that old or dead tree from your backyard. All you have to do is to get creative and mix and match different kinds of designs that you can think of.
Kitchenware
If you are the kind of a person who is very conscious about the environment, you might want to use the different eco-friendly items. There are kitchenwares that are made of wood. In using a wooden bowl to a wooden straw you are able to save the environment in your own little way. There are a lot of people who don't value the things that are made from nature. Having a touch of nature in your home will also make you closer to mother nature. There are different kinds of kitchenware for you to use at home. They are useful and at the same time adds decoration to your kitchen. They are environmentally friendly and allows you to save the earth from the harmful effects of plastic waste.
You don't have to worry about that tree in your backyard. If you are worried if it is going to fall down, call an emergency tree cutting services Bethesda to help you with your tree problems. You can transform that old tree into something useful so that it will not be put to waste. But even if you will not get your old tree back, the tree service company will be transformed into something that anyone can benefit from.