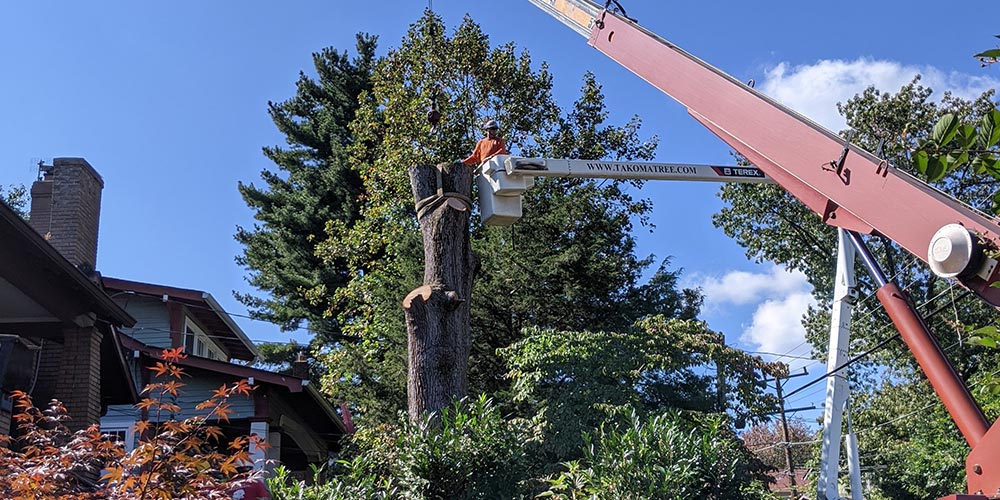 Landscaping with Trees
With the appropriate landscaping design, a tree is helpful when it comes to growing a secret garden, then adding a curb appeal, and making the best resting spot.
Trees are beautiful and they add color, life, and texture to your yard. Since there are so many options you can choose from, finding the right kind of tree becomes overwhelming. If there is careful planning, the right tree that is in the right place not only makes your yard stand out, but they add economic and environmental benefits to your overall and neighborhood community.
You can call tree services if you need help with pruning for landscaping, and there are other tips you will read about here. Read on to know more.
Simple is Ideal
When your tree is beautiful like a maple one, it is not recommended to overdo it when you do the landscaping. A little will go a long way when it comes to companion plants. You should notice the simplicity of ferns when you pair them against the burgundy maple.
You can also try a groundcover monoculture. For instance, a periwinkle or myrtle with beautiful violet-blue flowers during spring and easy-care foliage all summer would be nice. Underground runners can easily spread it without being invasive.
Plant Flowers
Your tree does not need to stand alone in your yard. Flowers are going to add some company for the tree, and the pink, red or purple petunias or yellow daffodils that are planted in the shade underneath those branches are nice to look at.
In case you want to go crazy, your tree can be made into a focal point of the flower bed in your yard.
Choose Where to Put it
The space where you will plant the tree is going to help you decide what kind of tree you will plant. The small trees should be in small spaces. However, before planting, you should consider how big your tree will be once it reaches maturity. Aside from the size, you have to look at how close it will be to the surrounding structures. You do not want a tree that grows into power lines or the side of your house.
Good Day Sunshine
When you landscape around trees, it is not just about the shade, especially when you are referring to dwarf specimens. That is when you will love the sunlight and you can easily integrate the sun-loving plants, like junipers. The rocky ground cover and square bed will carry forward the contemporary theme.
Design a Deck Patio Around the Trees
Have ever heard of trees inside homes? So why not let it grow through the outdoor living space? When you build your deck or patio around the tree, it will add a nice dramatic effect, and your neighbors are going to be jealous they did not think of the design first.
A tree that grows right from your outdoor living space will create a deeper connection with the same environment while you lounge on a couch, adding 2 feet away from the giant plant. The tree on the deck adds excitement and serenity, but it also provides great coverage and shade.
Remember that the tree growing from an outdoor living space can be high maintenance landscape design. Most of the time, trees change shapes while they grow, which affects the area on your patio or deck.
If the trunk keeps growing, the deck boards might snap. The trees will also produce tree litter that requires cleaning and can make your wooden structure prone to termites.
Contact find an arborist Kensington if you need tree trimming for the landscape you are planning.